Warning: count(): Parameter must be an array or an object that implements Countable in /customers/5/4/9/bicyclestamps.de/httpd.www/components/com_abook/models/book.php on line 58
Bicycle Stamps
Bikes and Cycling on the World's Postage Stamps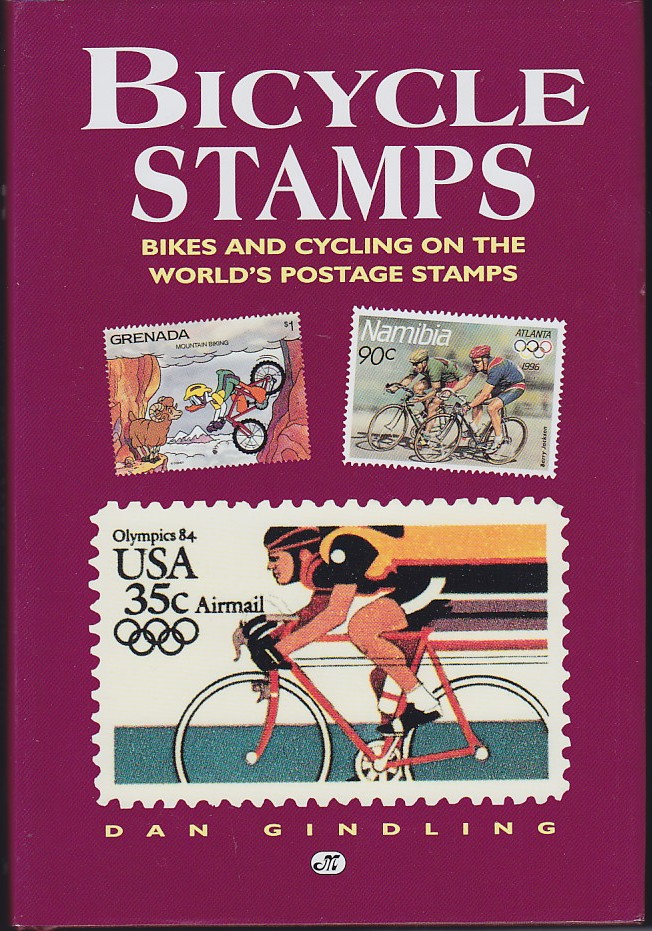 Author:

Dan Gindling

Editor:

Bicycle Books Inc.,U.S.

Pages:

128

Price:

US$ 24.95

ISBN:

978-0933201781

Year:

1997

Note: Hardcover, a good book for beginners, color printing
Review
Synopsis
The bicycle has been the subject of over 1200 known stamps. This is a pictorial guide to postage stamps from around the world on which bicycles or cycling are featured, complete with background information.
Author Comment
A full-color comprehensive guide to bicycles on stamps.
Postage stamps have been around for more than 150 years. The bicycle, since the early 1800s. In "Bicycle Stamps - Bikes and Cycling on the World's Postage Stamps" author Dan Gindling escorts readers on an almost two-century journey of bicycles and stamps. The 144-page, hardcover book features over 600 full-color illustrations highlighting all aspects of cycling -- road and track racing, mountain biking, touring, commuting, even postal delivery -- on postage stamps, postal stationary, first day covers, and other philatelic items. Never before have bicycle postage stamps been so stunningly displayed. Too,13 chapters spotlight the history of bicycles on stamps, local issues, bicycle stamps and the Olympics, artists who design cycling stamps, and more. A must for the avid cyclist. Makes a great gift! Dan Gindling currently resides in San Diego where he is publisher and editor of Bicycling San Diego magazine.