Warning: count(): Parameter must be an array or an object that implements Countable in /customers/5/4/9/bicyclestamps.de/httpd.www/components/com_abook/models/book.php on line 58
Fahrrad - Erfindung und seine Verwendung
Vom Jahr 1817 bis zum 21. Jahrhundert philatelistisch gesehen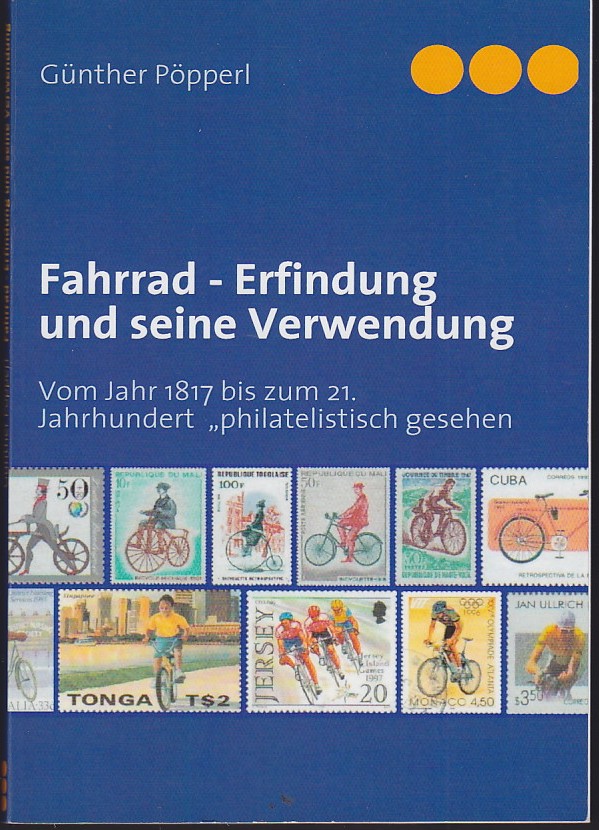 Author:

Günther Pöpperl

Editor:

Books on Demand GmbH, Norderstedt

Pages:

116

Price:

previously 12,90 €

ISBN:

978-3837076615

Year:

2009

Note: Language German, Paperback
Review
Black/white print (except cover), over 2000 bicycle items listed, approximately 170 items with picture

Catalog sorted by Sport/Non-sport and sub-categories by Continent / Country / Day of issue.
3 columns listed: country, face value, date
Straight page numbers: Catalog; odd pages: texts and images on individual topics (a confusing arrangement). Country sorting not always alphabetical. Country name sometimes in German and sometimes in English. In book trade no longer available (Books on Demand contract probably not extended).