Copenhagen Rundetaarn - Unicycle Race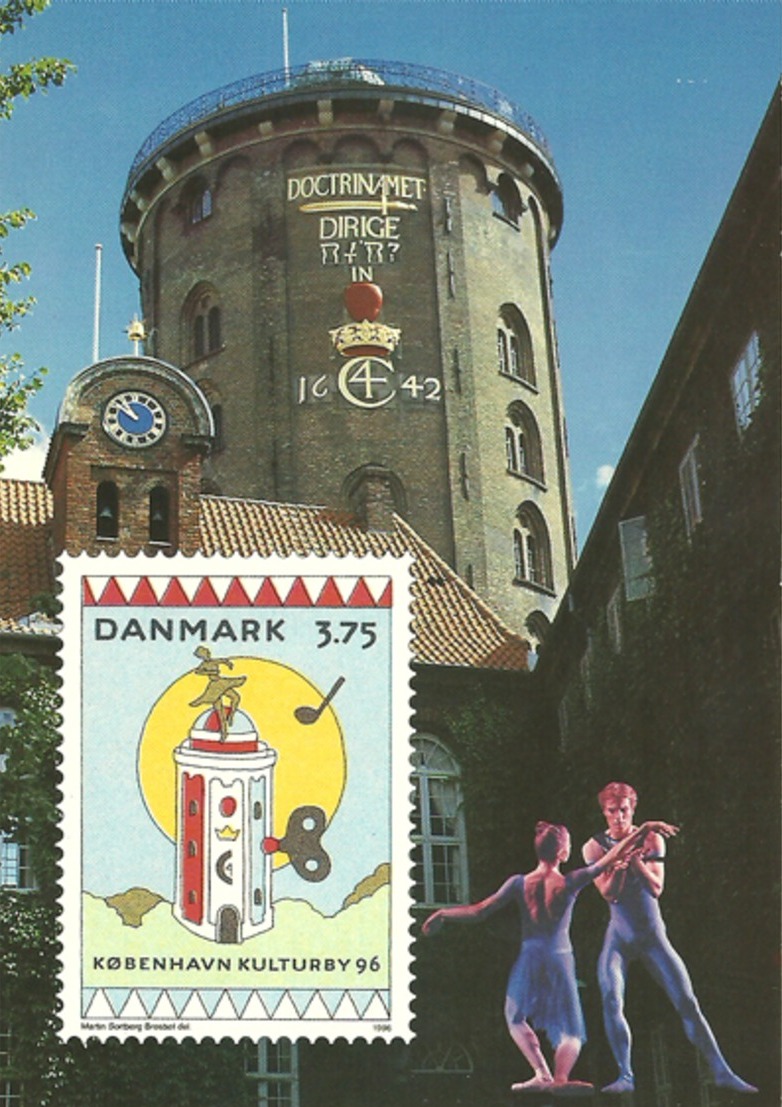 The round tower (Rundetårn) in the city of Copenhagen, build in 1642, has a spiral ramp (snail-path):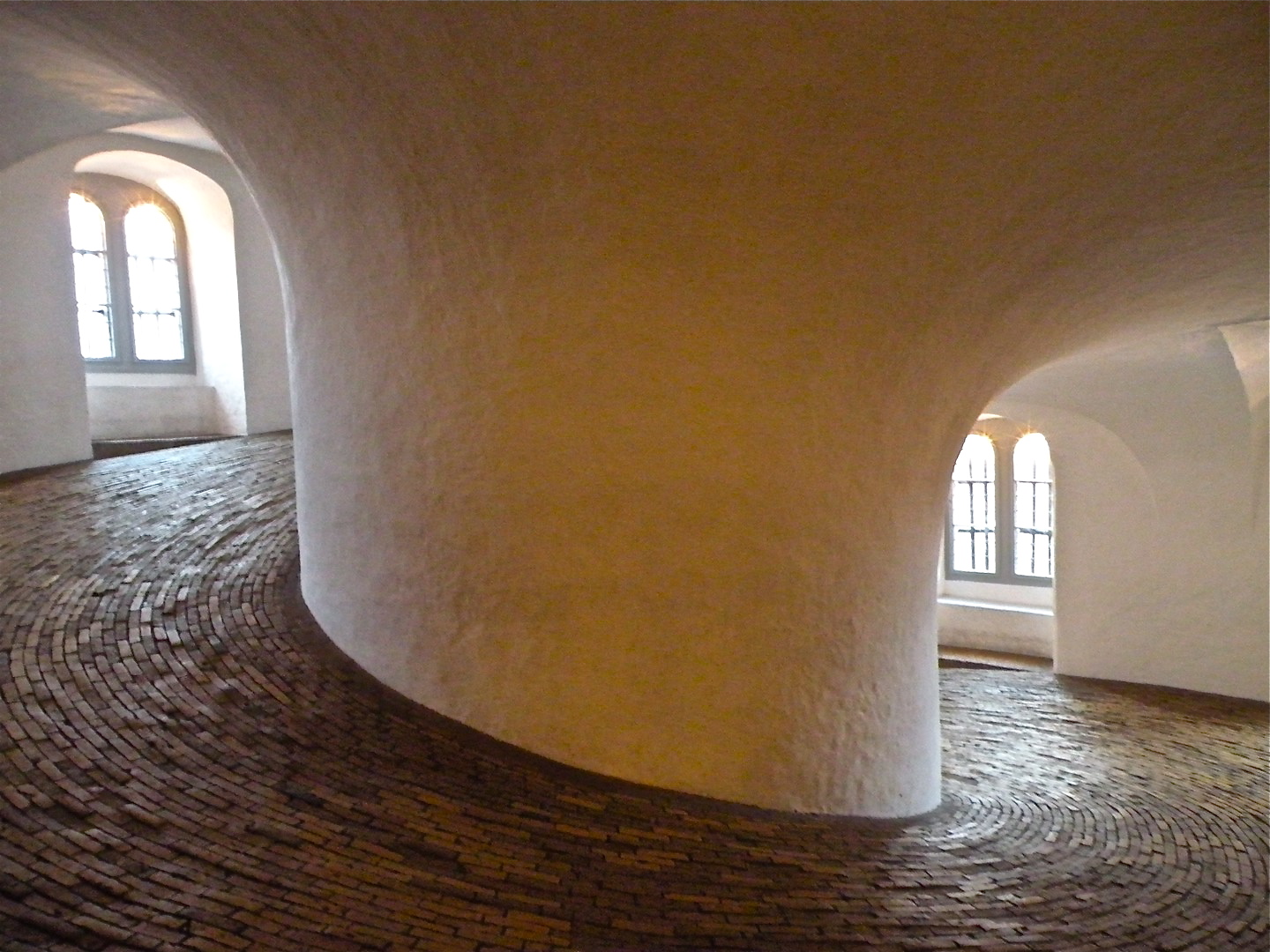 In the old days horse carts used it to reach the library and the observatory upstairs. The ramp circles around the center 7.5 times and when you walk along the outer wall it has a length of 257.5 m with an incline of 10 %. Alternatively you can choose the shortcut along the inner wall with only 85.5 m but a slope of 33 %.
Every year in spring a unicycle race riding up and down the ramp takes place. Faults like stepping off the bike are not allowed:

30th unicycle race in the round tower, 21st May 2011 (Video by Jesper Vang Hansen)
The world record is set up in 1989 by Thomas Olsen: 1 minute and 48.7 seconds.
Several other bicycle races in the tower are documented
1888:   no details known – only a medal showing a highwheeler and mentioning the time of 3 minutes
1911:   downhill race organized by the newspaper "Socialdemokraten"
1920s:  uphill race organized by politicians
1971:   bet between Ole Ritter and Leif Mortensen (Ole Ritter won in 55.3 seconds and was DKK 1000 richer)
1993:   race between Henrik Djernis and Jens Veggerby during the Culture Night (Henrik Djernis won in 50.05 seconds)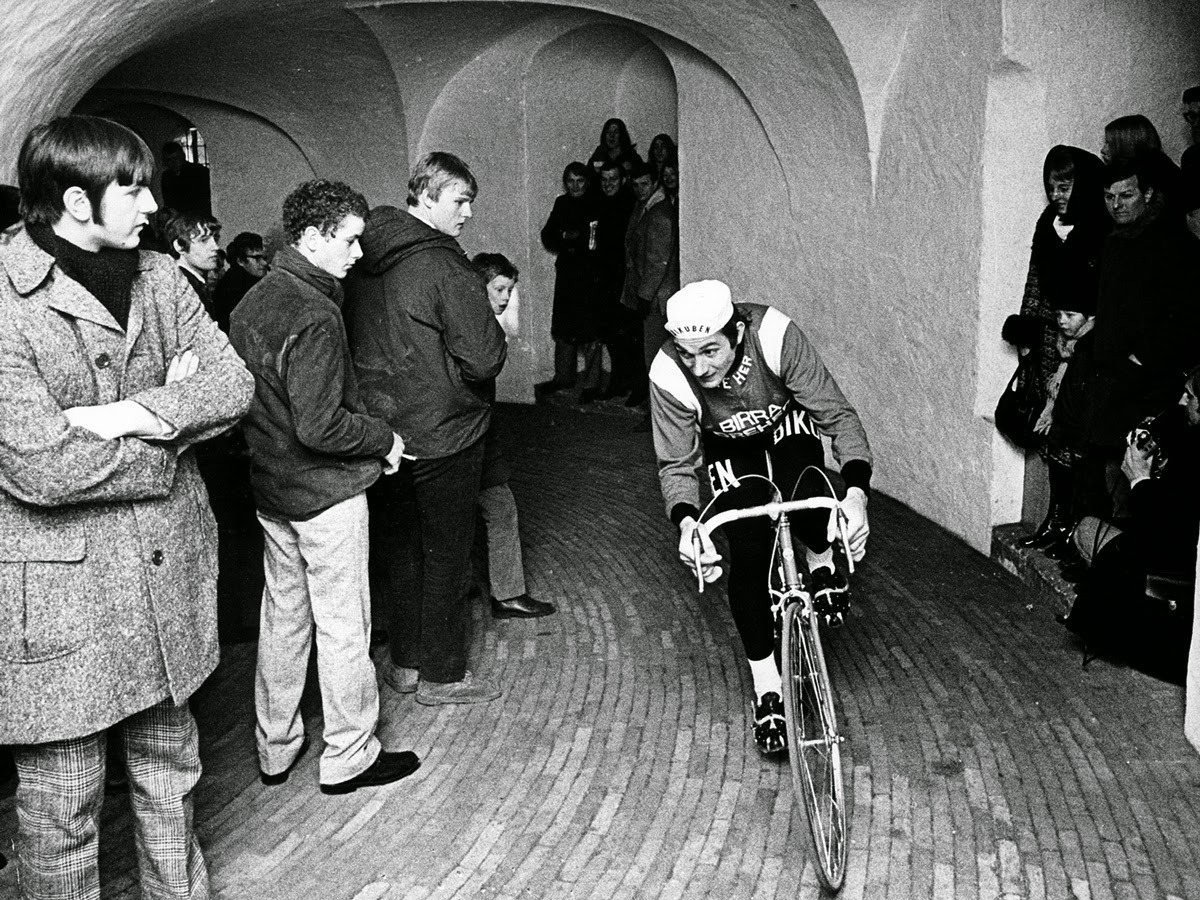 Ole Ritter (1971)

If you think the Copenhagen Rundetaarn fits into your bicycle stamp collection here are a few suggestions:
                                                   (Click on the picture to view the little gallery of philatelic items)

Take also a look inside the tower:
  (Click on the picture to view the gallery of philatelic items with unicycles)
Thanks to Flemming Andreasen who pointed out this special indoor velodrome.
---
References/External links:
Wikipedia (image source: "The helix ramp in the Round Tower in Copenhagen, Denmark")
Stories - Strange ways to climb the tower by Erling Poulsen
The Round Tower Bomb by Rasmus Agertoft
---