La Coppa Placci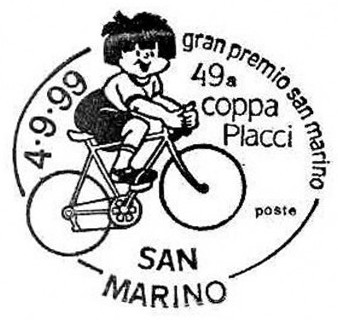 The Coppa Placci was one of the classics of Italian cycling and held with a few interruptions from 1923 until 2010. The race was named after Antonio Placci, a young cyclist from Imola, who died during a bicycle race in 1921: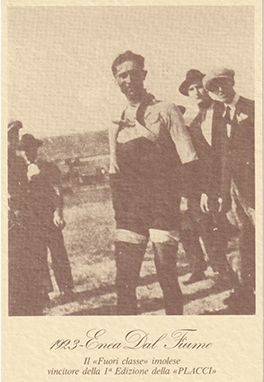 Postcard 1933 - Aeneas Dal Fiume - first winner of the 1923 Placci Race.
Throughout its history the Placci gained great importance in Italian cycling and in its roll of honor we find the elite of Italian cycling: Ercole Baldini, Michele Dancelli, Felice Gimondi, Francesco Moser, Marino Basse, Giuseppe Battaglin, Guido Bontempi, Claudio Chiappucci and Paolo Bettini. With the victories of Roger De Vlaeminck it became international . In 2009 the race also awarded the jersey of Italian Professional Champion, worn by Filippo Pozzato. In the last years, starting in 1989, the race was held on the route from Imola to San Marino and from San Marino to Imola. To commemorate these races, the San Marino Postal Service used various cancellations from 1989 to 2008: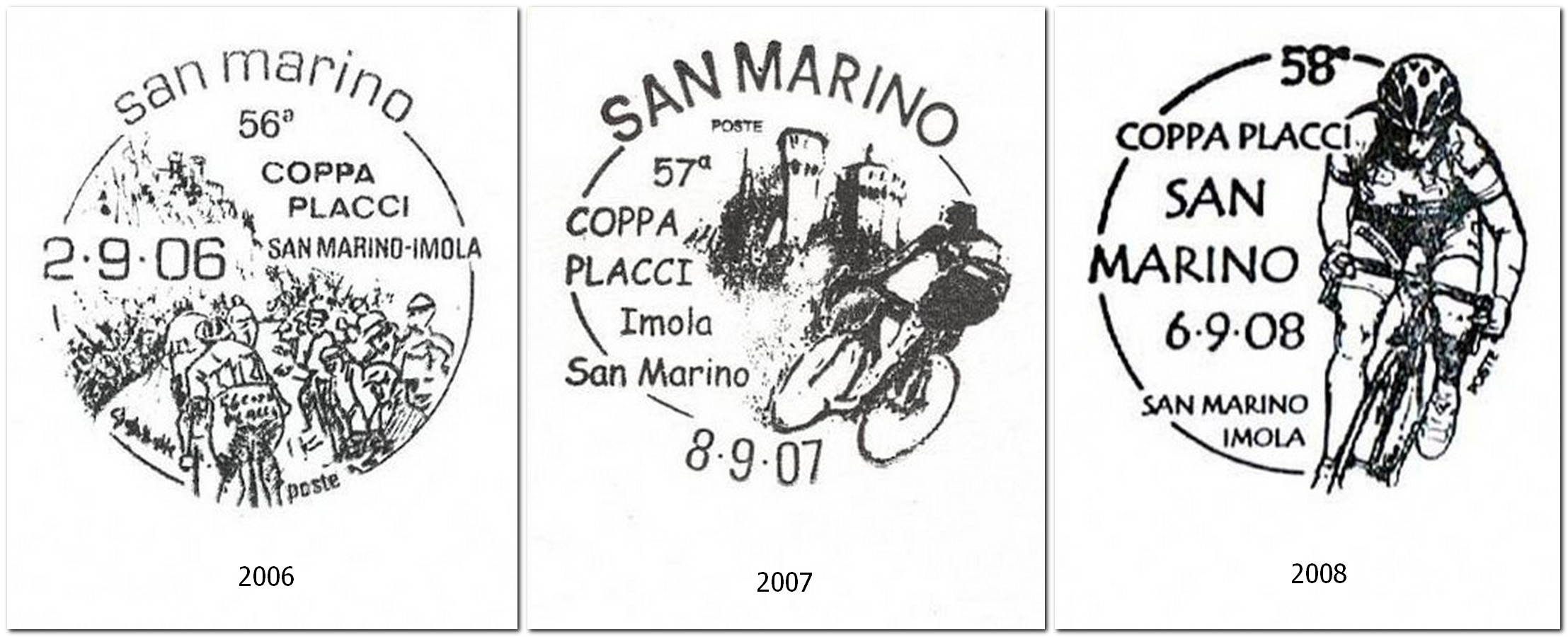 In 1996 even a meter stamp promoted the 46th Coppa Placci - Gran Premio (grand prix) San Marino: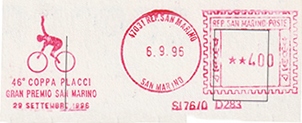 Italy took account for the 25th race in 1976 with this cancellation ...

... for example on this postcard: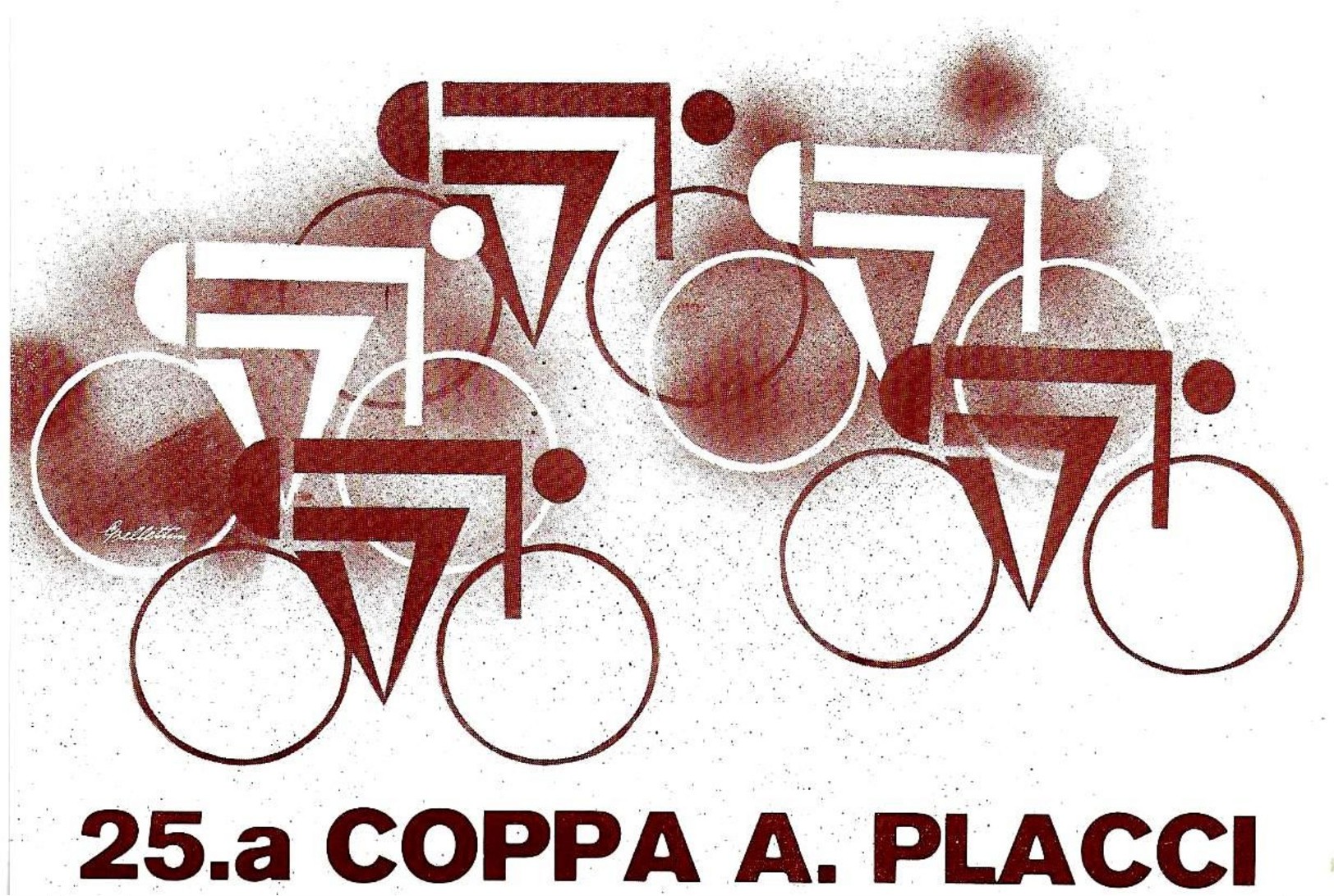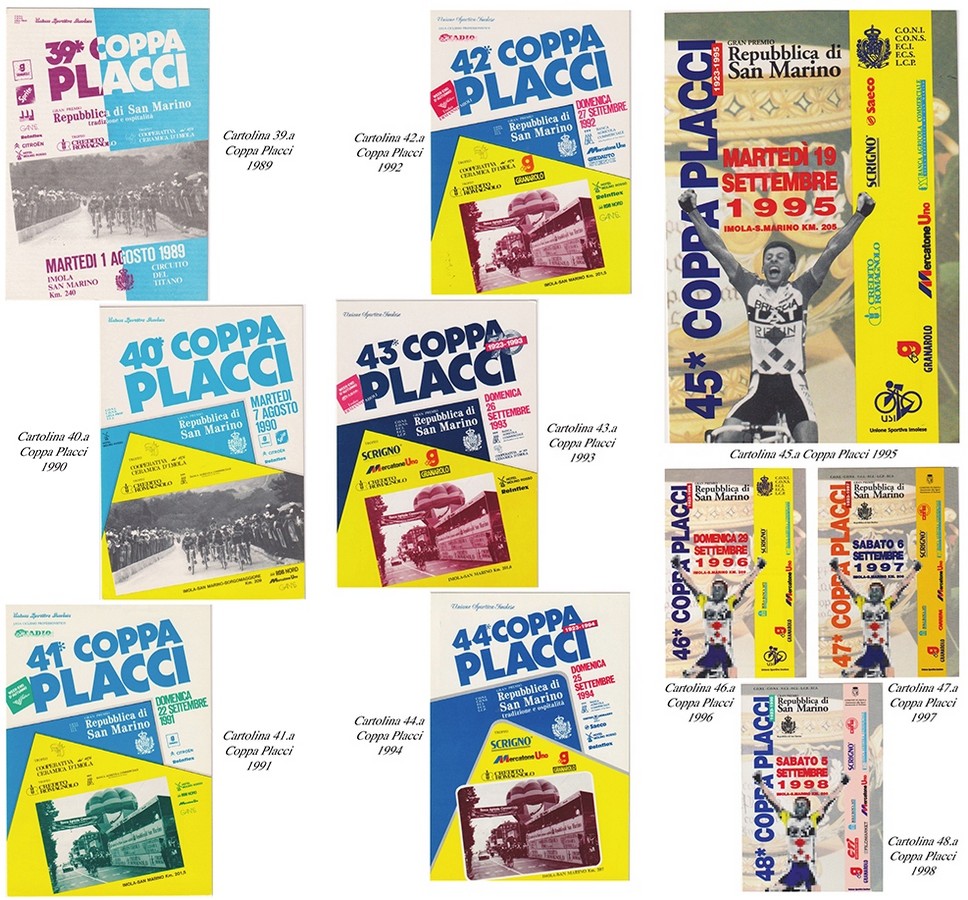 With an last attempt to save the Coppa Placci races like these were discussed in 2011 and 2012:
     - Giro di Romagna - Coppa Placci with departure from Imola and arrival in Lugo di Romagna
     - Giro del Veneto - Coppa Placci with departure in Abano Terme and arrival in Imola.
Coincidence or fate - all these are nowadays no longer in discussion.
Pasquale Polo
(translated from Italian)
---
Links and references:
Original article (Italian): La Coppa Placci by Pasquale Polo (Philasport no. 110 / Apr-Jun 2019)
Coppa Placci on Wikipedia - including a table of winners