Online Catalog
The online catalog is available for registered users and free of charge.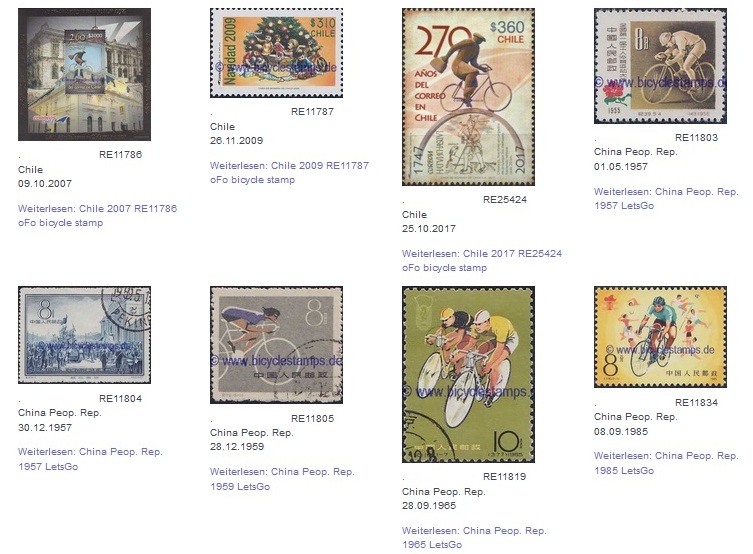 Each entry in the catalog has a 5-digit number – for example RE12345. This RE-number is permanently attached to the picture - the description may change over time. The number is assigned sequentially. This means that no conclusions can be drawn from the number to the issuing country or to the year of issue. The uniqueness of the RE-number facilitates communication between users/collectors: every logged-in user can find an entry by using the search function. For example the search

leads to the following item: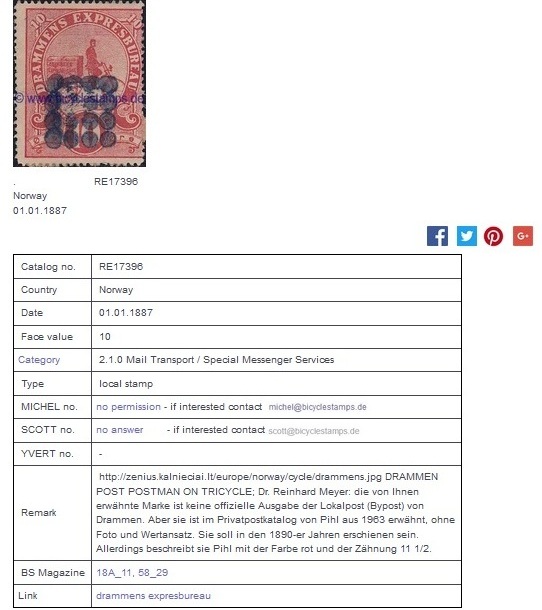 The Date of issue in the description can differ from those in other catalogs, FDC-cancellations, imprints on the stamp, .... . In the above case "01.01.1887" the 1st of January indicates that the exact date is not known – only the year 1887. If neither year nor day of issue are known, the date "01.01.1900" is used.
Personalized stamps are often difficult to assign in date of first issue and the mentioned year has to be regarded only as a rough guide.
Each item is assigned to one of these Categories: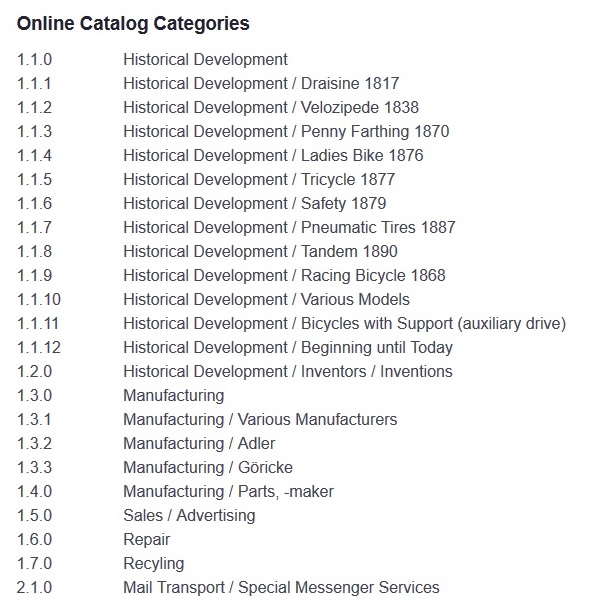 You can find the complete overview of the categories here. Most entries could be assigned to more than one category. Thus the classification in this catalog is subjective. The categorization could be used to find stamps on a specific topic - for example

lists the ca. 80 issues related to the Olympic Games (3.1.5 = category Olympic Games) in Barcelona (1992 = year of issue) - including those issued in the Pre-Olympic years.
The assignment of each entry to a Type leads to the following subcategories in the online catalog: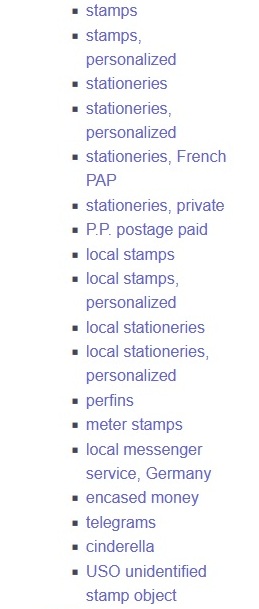 The contents of the subcategories are sorted by country (Abkhazia, ... .., Zimbabwe) and date.
Only "Editions YVERT ET TELLIER" have given permission to use their copyrighted catalog numbering on this site. Many Thanks.
The Remark includes a description of the item (often in German) and additional information on the occasion of the issue.
The BS Magazine indicates that the item has been described in detail in the periodical magazine of the Bicycle Stamps Club: E.g. "18A_11, 58_29" = volume 18A/page 11 and volume 58/page 29. As a registered and logged in user you will find copies of the magazine in the main category BS MAGAZINE.
Currently more than 20 000 items are listed.