Famous Bicycle Stamps:  

Coolgardie Cycle Express Service operated in the gold fields area of Coolgardie/Western Australia between 1894 and1896. Paper from Dr. Maurice Alan Mishkel published on the website "Australian Postal History & Social Philately".
Drammens Expresbureau operated in Drammen/Norway from 1890-1891. Article written in 2000 Jean-Pierre Mangin, President of the EAP at that time. Compare "Le Cycle et la Poste", page 78.
Postes Moulins operated in Timaru/New Zealand from 1968 to 1969. Article from Peter Valdner.
---
---
Clubs for stamp collectors: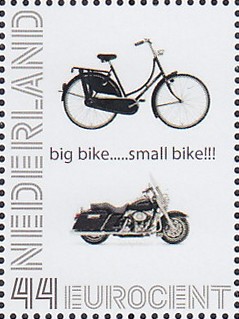 MFN - Motor Filatelisten Nederland       (NL) The Dutch Motorcycle Philatelists Club was founded in 1987 and has about 90 members (2017).  The little difference to the theme of this website is, that their bicycles have an auxiliary drive. Many articles in their quarterly newspaper are also relevant for collectors of "big bike".
---
---
Bicycle Stamps Collectors: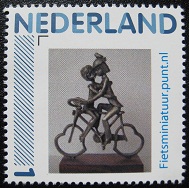 The fietslatelist - blog on postzegelblog.nl     (NL) Jan van Tellingen: Cyclist and bicycle stamp collector from the early 1980's until 2016.  Designed several Dutch personalized stamps.
---

Fiets-miniatuuren            (NL) Jan van Tellingen:  collector of bicycle miniatures, post cards, posters or reproductions thereof and bicycle stamps - from the early 1980's until 2016. One of the best websites. You can spend hours scrolling down this site.
---
The fietsfilatelist - Piet Hein Hilarides author of various bicycle stamps catalogs and active bicycle tourist.
---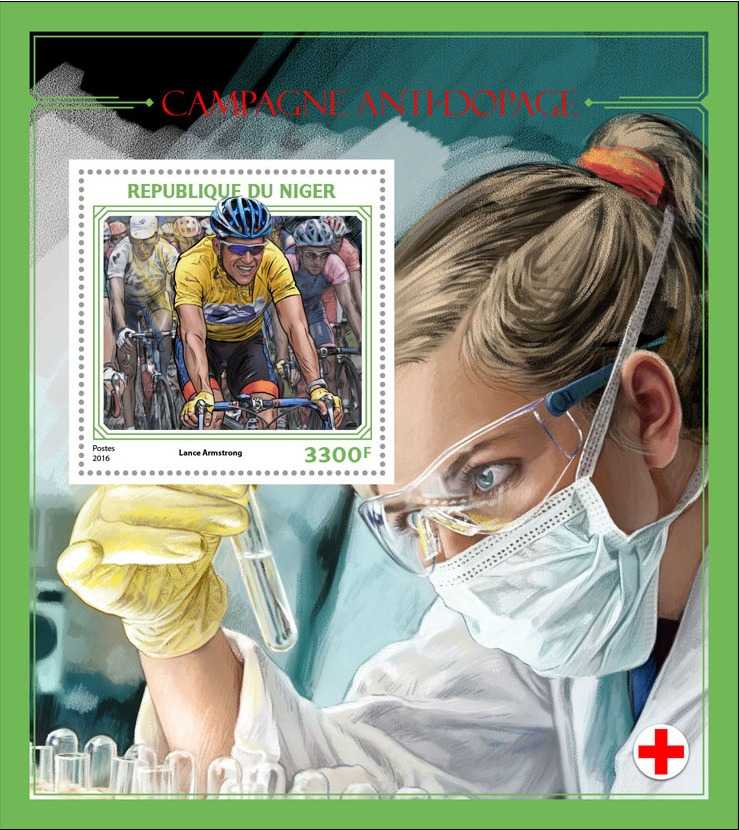 Bicycle Stamps – Cycling Events (poepperl . de) Günther Pöpperl, retired from collecting bicycle stamps. This might be the reason that this website is unfortunately not updated any more since 2013 - here Lance Armstrong is still winner of the Tour de France. A pity.
---
 PhilaSeiten forum                       (D) morsels from philatelists - it seems as if most of them are not bicycle stamps collectors
---
---
Quick Bicycle Links:
 Biggest bicycle stamp collection worldwide     ***   Tandems   ***   EUROPA 2016   ***   Edward du Muench   ***   Window Film   ***   Steve Malone 2015-2017   ***   found on ebay   ***   Wie heeft de fiets uitgevonden?   ***   London "World Naked Bike Ride"   ***   Jankovič want list   ***   We love cycling   ***   DBZ 14/2017   ***

---
---
Virtual Exhibits:
DE LA DRASIENNE A NOS JOURS       Raymond See
CYCLING AS A SPORT       René Geslin, co-author of the book "Le Cycle et la Poste", participated in many exhibitions. The exhibit "Cycling as Sport" was sold for 5500 € at the auction house Christoph Gärtner/Germany in February 2017.
WORLDS OF PEDALS        Vojtech Jankovič - Attention!!! page 41 bottom: do not drink "Radierwasser" unhealthy!! Switch to "Radlerwasser" - the better choice.

 Die Tour de France        (DE) Armin Rühl, exhibit in the open class, many  envelopes/cancellations and description of remarkable episodes (heroes tragedies fraud) 

The Fresno and San Francisco Bicycle Mail of 1894            The Leonard Hartmann Collection    *** WOW ***

---
---
Social Media:
Bicycle Stamps Club on facebook. This group of approximately 40 members (summer 2017) was initiated by Raymond See in 2011. The aim was to attract younger people to the topic of bicycle stamps collecting and to document the work done by members of the Bicycle Stamp Club for future generations. At the moment (spring 2017) it is a one man show by Michel Lesueur with approx. a dozen spectators: nice picture composites showing enlarged details of the bicycle on the item.
---
---
Catalogs:
StampWorld: 650 000 different stamps listed (2017) - very up-to-date - free of charge (registration after a trial period required) - picture of each stamp is shown -  round about 50 languages - possibilty to create your own album/collection – own stampworld-numbering-system - good search function - buy and sell – in some countries not totally complete
PostBeeld - extensive sales catalog - world's largest stamp shop – mostly selling only complete sets
---
---
Bicycles & more:
New York Times Magazine                               Bhutan --- Holland of the Himalaya --- His Majesty the fourth king cycles and everybody wants to cycle too.
Elvis Nachrichten                                             Elvis on 2 wheels; a documentation of the bicycles used by Elvis 

History of Cycling Sports in Steiermark/Austria    from Robert Bartonek
---
---
Useful Stamp Collecting Links:
Local Posts of the World               Includes Cinderellas & Bogus Local Posts  
Stamp Issuing Entities I                David A. Wyatt   --- compilation  
Stamp Issuing Entities II                Linn's    --- compilation
Postal Administrations                   Mail and email addresses (Linn's) 
---
---
Printers / Agencies:

Stamperija     Official agency and printer for round about 35 countries (2017) – such as CENTRAL AFRICAN REP., COMOROS,  GUINEA-BISSAU, RWANDA, SIERRA LEONE, …
IGPC Inter-Governmental Philatelic Corporation offers Government Services such as market research, stamp design, stamp production, advertising and promotion, sales.
---
---
Link

Compilations

(Backlinks):
David Saks                                                                Collecting and Philatelic Links  
Philanet - Das Briefmarken Internet                      Extensive collection of links, mainly in German
Start.Be - postzegels                                               please check categorie "Thema's"
StampParadise                                                        please check categorie "TOPICAL STAMPS"